We are Market Fixtures Unlimited Inc.
The premier choice for all of your supermarket and restaurant equipment needs!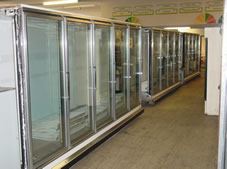 For over fifty years, Market Fixtures Unlimited Inc. has been serving the state of California, along with the Las Vegas area and Arizona and New Mexico. Whether you're looking for a brand new range unit to spruce up your restaurant's kitchen, or a refurbished refrigeration unit for your supermarket, we can get the products that you need. Let Market Fixtures Unlimited Inc. help you take your business from what it is now to what you know it is capable of becoming.
Our Services:
With Market Fixtures Unlimited Inc., you know you're working with a company you can trust. Actively in business for over fifty years, we have established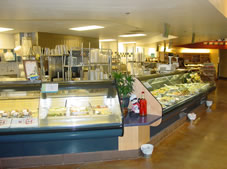 ourselves as one of the largest suppliers of new and used supermarket and restaurant equipment in the entire industry. With Market Fixtures Unlimited Inc., you can be certain that

You're doing business with a company that has access to all the biggest brand names in supermarket and restaurant equipment, including Hussman, Tyler, Hobart, Ice-o-matic, Bun-o-matic, Blue Air, Turbo Air, True, and American Range.

Any piece of equipment that you need to help your business run more smoothly is equipment that we can get for you, guaranteed.

Our reputation for longevity and friendly, quality customer service is on the line. We have survived this long primarily on referrals and word of mouth, and we take pride in the good work that we do, and the repeat customers we create.

Financing is available to those who qualify—so you don't have to break the bank to get the quality equipment and service you need!
Refurbished equipment is our specialty!
We're proud of everything that we do here, but our area of expertise is offering quality-assured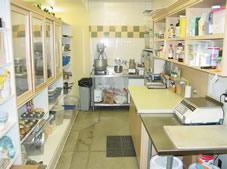 refurbished equipment. We take previously-used restaurant and supermarket equipment, and restore it back to original, factory conditions.



ALL REFURBISHED EQUIPMENT COMES BACKED BY A FULL WARRANTY!



Are you having problems at your business?
Market Fixtures Unlimited Inc. is there to help you when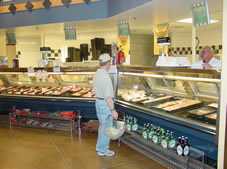 your company gets into a bind. We can lend assistance after an unsatisfactory visit from the Health Inspector, helping to bring your business back up to code. We can also help to ease your mind with on-site repairs or current equipment, or suggestions for new replacements.

Have an issue with one of our products? Give us a call! We offer live tech-support, to get you through just about any issue.

No job is too big—or too small!
Whether you're a family-owned business (like us!) looking to upgrade your existing equipment, or large retailer who feels it is time to go with the latest and greatest in the industry, we're here to help.
•Our Guarantee•
If you are a grocery store owner or operator, you will find every piece of equipment you need at Market Fixtures Unlimited. And as for anything we don't have? We can get it!